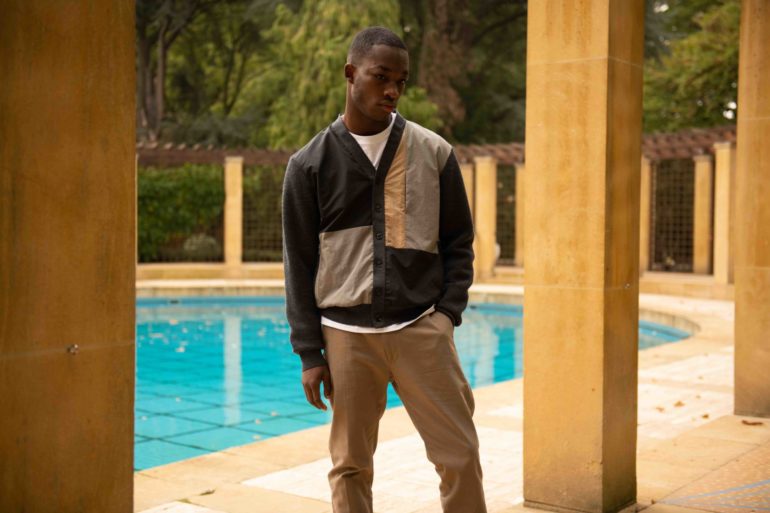 Nanamica is a Japanese label that makes high, timeless end techwear products. A brief overview of four parts!
Based on excellent sourcing, traditional and technical materials using organic cotton, Nanamica offers an extensive wardrobe of beautifully crafted timeless designs. Base layers, mid layers, trousers, and outerwear along with excellent bags made to last a lifetime.
But Nanamica is especially part of these Japanese labels, including Visvim, able to integrate the technicality in a clothing line for urban use. Proof of this is that techwear does not necessarily go with sportswear with regards to design and loud colours! We selected four parts referring to four membranes which differ in both function and in texture.
Gore-Tex for its impermeability
It's described in the the magazine Abhras in an article dedicated to Centreville Store that the "Support Collar Coat" is like a cross between a trench coat and a mac. It's made from a well-known membrane: Gore-Tex, in this case its standard version in nylon – the most versatile and best suited for city use. As with any self-respecting hardshell, the fabric used is meant to be waterproof: therefore it's expected with the waterproof / breathability ratio that the former takes precedence over the latter.
Windstopper for its wind resistance
Initially a sheet of specialised wool, Nanamica also restyles the duffle coat by taking away its traditional frog button fastening. The material for the Windstopper is patented and is composed of wool (90%) and nylon (10%). Less waterproof but more breathable than Gore-Tex, it has the advantage of being a serious barrier against strong winds, while still displaying a good resistance against water in case of light rain shower.
Coolmax for its moisture management
Coolmax as a first layer is a very effective alternative technique for managing perspiration and body heat. Like polycotton, it is found in various T-shirts and rain hats as well as cardigan with a generous cut. Compared to 100% cotton, it retains less moisture and therefore dries quicker.
Cordura for strength
We end with one of Nanamica's flagship models: a multi-purpose bag, kind of like a briefcase that turns into a backpack when needed. Its very military inspiration is seen in many aspects: by its design in general, the consequent number of compartments and pockets it contains, but also by the material of which it is made: Cordura. Popular with the US military, it is renowned for its high abrasion resistance, far superior to traditional nylon. A choice of material more than wise for the sort of product which is rarely used in daily clothing!
Interested in technical matters in general and their trade secrets? Don't miss this excellent article written by a person truly passionate about this subject. And if you know of any other Japanese brands open to techwear, do not hesitate to share them in the comments section!
Written by Julien NICAISE-BESANGER — Sartorial curator and co-editor of the allwear Abhras magazine.
Enregistrer
Enregistrer
Enregistrer
Enregistrer
Enregistrer