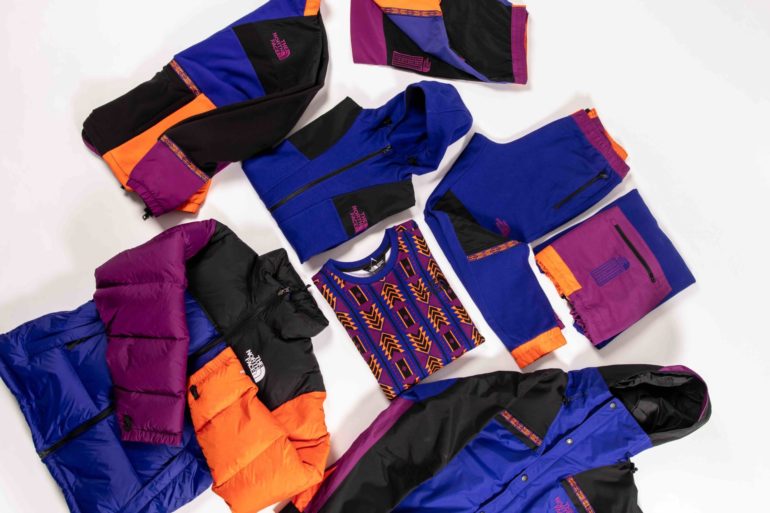 Go nostalgic with 92 Rage Collection
2019 has maybe barely started, but The North Face is already dropping one of the dopest release of the year with its impending 92 Rage Collection. This time, together with another hit of the Nuptse Jacket this season, the American label has dug into its archives to bring OG retro vibes back with a modern twist.
Engineered for snowboarding
Beyond question, we all know that the half dome logo is acutely specialized in alpine gear. When the Rage Collection came out for the first time – almost 30 years back from now – the brand made sure snowboarders could endure what their sport was actually requiring. With input from both engineers and athletes, The North Face integrated state- of-the-art fibers and technical raw materials to get hold of a customized outfit through the mountains. The result offered the perfect kit to ride the steep slopes without getting lost along the way.
A 90's inspired capsule
Geared towards retro amateurs, the 92 Rage Collection keeps the snowboarder free spirit from the early 90's – rising period of the discipline. Essentially conceived for winter and springtime, the brand new capsule is entirely revamped for a more vibrant look matching the realm of streetwear. Tailored in loose cuts and baggy fits, TNF has embedded bold colours – neatly merging purple, blue and orange-, vivid prints and loud patterns through the whole set. The unisex line gives various options featuring jackets, pants, pullovers, crewnecks and tees. Also, a bunch of accessories has been added delivering caps, bucket hats and much more. But despite its modern appearance, this edition is meant to be considered as a tribute to what snowboarding was representing at its root.
Winter is not over yet. You better be fast, the Rage hits our shelves tomorrow – Wednesday 16th January 2019 – in store and online. Kick it off ! Discover the full selection online now : The North Face 92 Rage.
Article written by Sidney Vertongen.