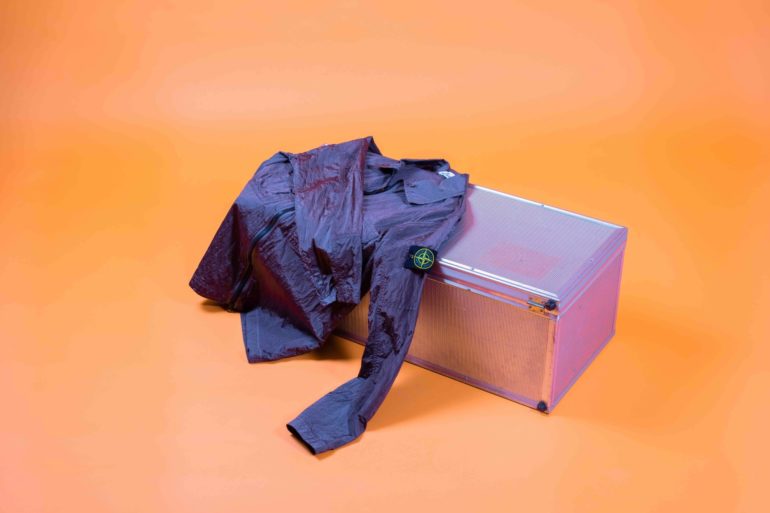 Stone Island is a contemporary and original Italian clothing label with technical DNA fabrics. A quick overview of several basics and more important pieces.
Now 30 years old, the Stone Island brand was created by Massimo Osti, before being taken over by Carlo Rivetti. In an interview that Intelligence magazine carried out, the current designer spoke of sartorial archives (especially military archives) and of vintage clothing as sources of inspiration and objects to be reinterpreted in the most contemporary manner. Having distanced itself from the universe of engineered clothing and of Japanese-American brands, Stone Island considers itself first and foremost a design-led brand; the designs created are strong, polarizing and without doubt less anchored in the values of timelessness and tradition. A pioneering spirit which finds itself perfectly situated in its fabrics; having it's own dyeing laboratory, la Tintoria, the Italian brand which has much experience of artificial patina and the use of numerous technical materials.
Some urban and contemporary basics
An overshirt jacket in Primaloft, yoked pullovers with a technical blend of wool, heavy duty hoodies that are literally 'dyed in the mass', thick shirts decorated with chest pockets with flaps…. But are these really basics? Or are they reinterpretations of basics? Very urban, these pieces easily find their place in any contemporary streetwear look.
A freely reinterpreted militarywear
There is the original model, coming from one or other secret military archive which only Rivetti holds the key to, and there is that which Stone Island does with it…. Here too for an urbanwear usage! Purple dyed fishtails, survival jackets in down with a waterproof membrane, bordeaux coloured field jackets with micro-motifs… Designs that, without in any way affecting the function, carry the seal of design and free interpretation. To such an extent that at first glance, you can't always see the military essence, hiding within.
An experimental techwear
But Stone Island is also Shadow Project, a clothing collection that expresses itself with the most liberal experiments of the brand. If in terms of strength, the designs seem to be a continuation of the main house brand, the materials used will themselves be complete folly. We will retain, amongst other very beautiful products, a three-button blazer which la Tintoria has given a superb hyper worked patina (called Fallout Colour). The whole of which is equipped with a membrane specially created by Windstopper for Stone Island (called Raso-R) which is a technical wind- and water-proof cotton made of three laminated layers. Small features add together to create the whole, such as the zipped pockets at cuff level, or a slit, serving as chest pocket which runs the length of the lapel.
Convinced of the extreme research which hides itself behind Stone Island, and it's overall strongly trans-alpine dimension? Don't hesitate to interact with us in the comments or to share your knowledge of the subject. And if you are a Pitti Uomo aficionado, that's even better!
Written by Julien NICAISE-BESANGER — Sartorial curator and co-editor of the allwear Abhras magazine.Enregistrer
Enregistrer