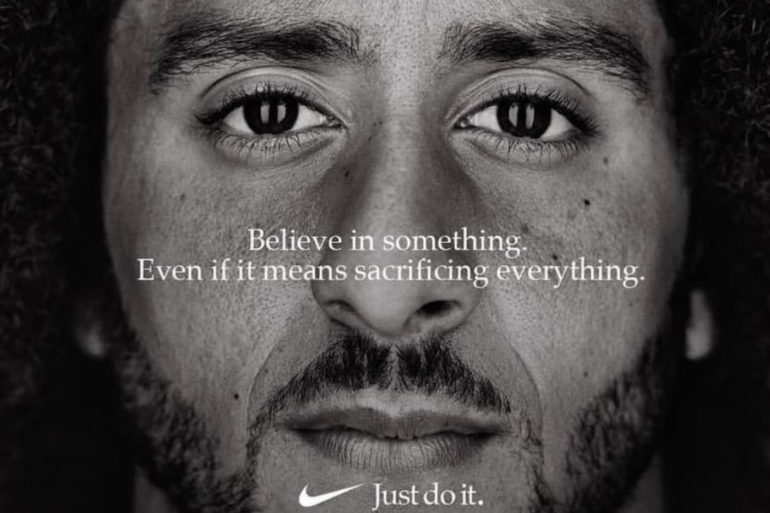 As a matter of fact, 2018 was a turning collaboration year for all the involved ones within the streetwear scene. If Nike picked up the controversial Colin Kaepernick as its new campaign face and that actor Jonah Hill has hinted at moving to the fashion world with challenging projects, the phenomenon of collaboration extensively changed the way creating and selling clothes was perceived.
---
Supreme X Louis Vuitton
What was meant to refer to a clear-cut clothing line or to a dress code in particular seems now to be lost in history. In 2017, the world could already witness a jaw-dropping partnership between the New York label Supreme – seen as the undisputed king of collaboration – and Louis Vuitton. If most people still speak about it as the greatest pairing of all time, both brands seemingly gave birth to new species. Merely by establishing a common project, two distant communities have come to collide and to interact with each other resulting in a solid hybrid collection. The successful association took down every kind of competition with dramatic figures, but also set the pace around. Thence, more collaborations mixing to distant worlds occurred and brought new additions on the market: Carhartt X Nike, PSG X Bape, Vetements X Champion, …
Breaking the codes
The greatest amazement in this situation definitely comes from a gradual shift from upmarket labels. Whereas high-end designers implemented at length in the past to differ themselves from lower class garments, it is likely that their future will depend on a new kind of versatility. From now on, differences on both sides tend to fade away as partners nourish each other with brand new ideas, strategies and operating guidelines. Shrugging off all the stereotypes that come to mind when speaking about fashion or a specific brand, collaborations between two labels unquestionably mark an evolution in the industry – and perhaps, a shared future.
But much more is yet to come and 2019 relies on further unexpected surprises. Stay with us peeps !
Article written by Sidney Vertongen.