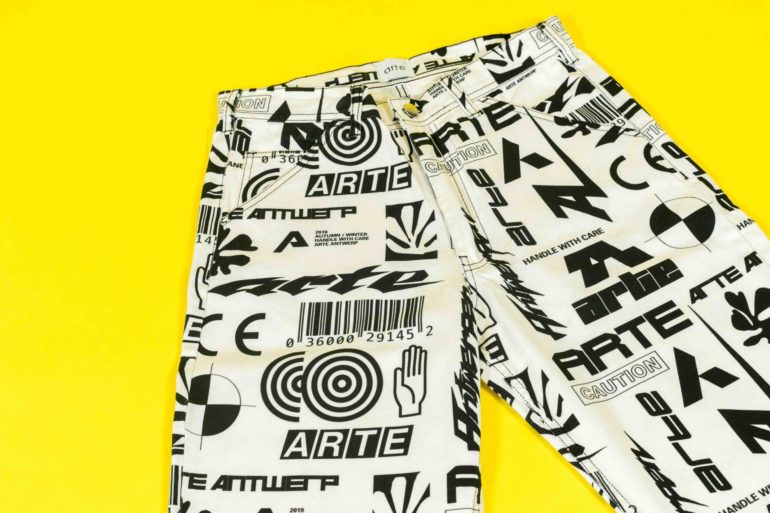 Off the radar for quite a while, Belgian designers earnestly start acquiring a rightful place across the international fashion world despite the intense competition. Among those new-borns, we might touch upon a brand that has put all and sundry in agreement: « Arte Antwerp ».
---
What's the story behind?
Established in Antwerp – which is, by the way, considered as the most fashionable city of the country – the Flemish label keeps on surprising us with a simple but tasteful style for contemporary menswear. More recently named « Arte Antwerp », which recalls its high- ranking roots; creative director Bertony da Silva spearheads a niche brand with a very promising future. By surrounding himself with specialized individuals but also by dealing with all the demanding tasks that such a project requires, he has already conquered many European resellers with series of unique capsules. Down the road, he decided to open his own boutique in 2016 in the very hyped district of Kamenstraat, a couple of doors from the well known « Vier Antwerp ». More than ever before, Bertony could physically and visually express a true conception and approach of what design meant for him.
Timeless simplicity.
Delivering premium clothing at affordable prices – distinguishing himself from other high-end retailers -, the man behind « Arte » relies every season on minimalism, finesse and subtlety to guarantee long-life to his collections. For that reason, any outfit flourishes in all conditions, no matter the occasion. Emanating from all shapes of art, from early school years to modern aspects, the brand gives primacy to the creative part of its house. Believing strongly in its own values, « Arte » declares itself to be a multidisciplinary concept, rather than an exclusive clothing line.
Regardless of a slow start in its launch year, Arte Antwerp Brand has now all the assets to prosper in the game and to become established as a big name in the coming years. Enough said, FW18 colourful collection is right there : Arte at Centreville.
Article written by Sidney Vertongen.