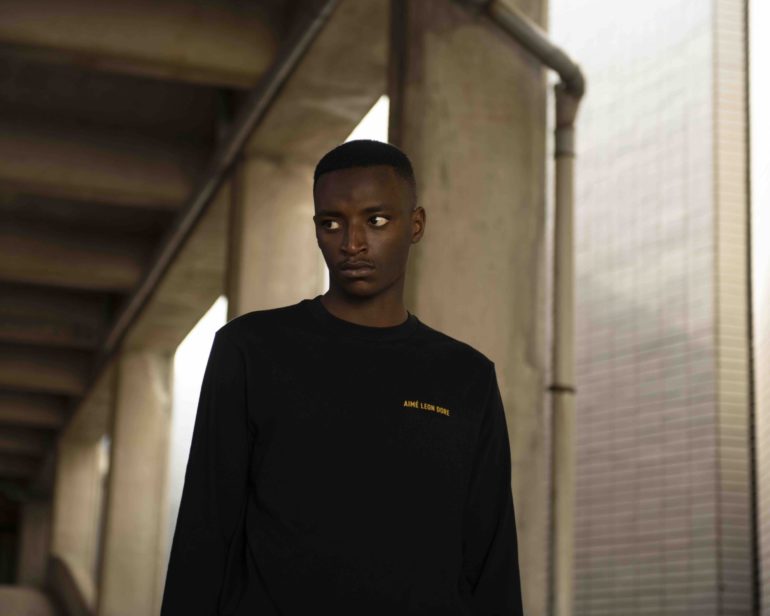 As you probably know, we like to try to bring new labels each season. The desire to put forward new, yet-to-be-discovered, mainstream labels is part of our objectives.
This winter, we have the pleasure of welcoming a label straight from NYC, in Queens to be precise: Aime Leon Dore.

Created in 2014 by Teddy Santis , Aime Leon Dore  has a strong focus on simple yet powerful design, they are driven to create timeless work by portraying an aesthetic that is uniquely our own.
This label is mainly inspired by the nostalgic memories of Teddy Santis and his youth in Queens.
The brand owes its urban essentials and ready-to-wear emblematic versatility to the cultural confluence of the borough where it came from. With influences spanning teens who graffiti to basketball stars, thought-out details and unexpected combinations offer a breath of fresh air to the favourites of men's fashion. Trench coats and overlapping aviator jackets to streetwear essentials such as hooded pullovers and t-shirts bring about a refined, unexpected aesthetic. Utilitarian jackets and windbreakers in contrasting colours evoke a practical appeal, while hand-made high-top leather sneakers and hybrid chelsea trainers pay homage to the brand's NYC roots, unifying a laid-back, luxurious style with one that is street. The Aimé logo can be seen across most of the collection. A workforce straight from Canada, with thick cottons Aimé Leon Dore has a pure, understated and practical look. You won't be disappointed by their quality products.