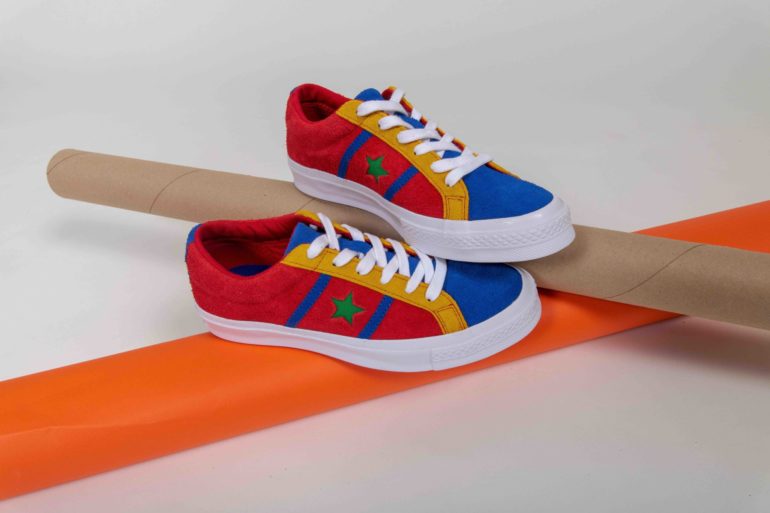 Timeless, gender-free, pioneer … Many are the terms that evoke the best-seller that represents Converse Chuck Taylor at our time.
Officially made for basketball players in the early 10's, the American brand based in the Massachusetts has universally reached people off the basketball fields to become one of the most worn shoes of all time. But despite its widespread presence, the iconic rubber shoe continues to strike a blow by joining forces with other big names to consistently stand out, as much as meeting the new needs of the increasing and demanding trends.
Zoom on the everlasting Converse Chuck Taylor 70'
Successfully merging the vintage look of the shoe with the upper quality of the current materials, the Chuck Taylor 70' is the perfect match to be worn in any circumstances.
Featuring a slender shape, brushed metal eyelets and a more comfortable insole than the Classic All Star, the Chuck Taylor 70 has managed to set itself apart by reaching the very picky niche retail market. Playing low and hi, mixing a bunch of different colours and contrasting exclusive prints, the drops encompass collaborations with Comme des Garçons, Off White, JW Anderson, Dover Street Market, Patta or even Carhartt to extend its reach and stay ahead of the competition. 
The unexpected revival of the Converse One Star
Just the once will not hurt: we all know that fashion is nothing but an endlessly repetitive circle. Long forgotten in our closets, the One Star made a major comeback on our shelves in particular through a series of partnerships that took the 2017 edition by storm. Strongly helped by the rapper Tyler the Creator with his signature collaboration GOLF LE FLEUR* and also Gully Guy Leo – Instagram superstar -, Converse had the strong willing to re-launch its model last year. Re-crafted in many colourways through different textures, the underrated shoe has proven it earns its place in the game and aims a specific target for the future: the youth culture. 
Started from the bottom of the United States a hundred years ago, Converse is definitely here. Now more than ever.